Hashima Island, or commonly referred to as the Battleship Island (Gunkanjima), is one of the 505 uninhabited islands near to Nagasaki in Japan.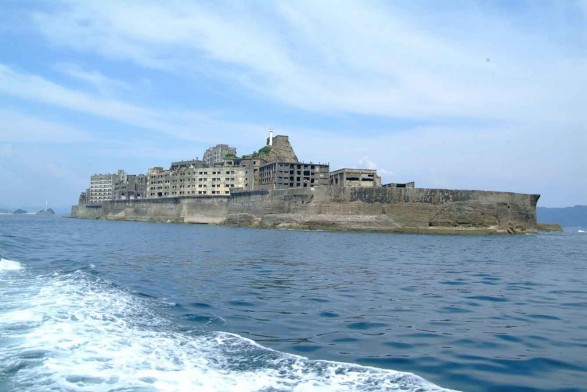 People lived and worked on the island from the 1887 to 1974 as a part of the coal mining facility. Hashima was bought in 1890 by Mitsubishi who started the coal mining operation during the industrialization of Japan. They also built the first large 9 stories high concrete building in Japan.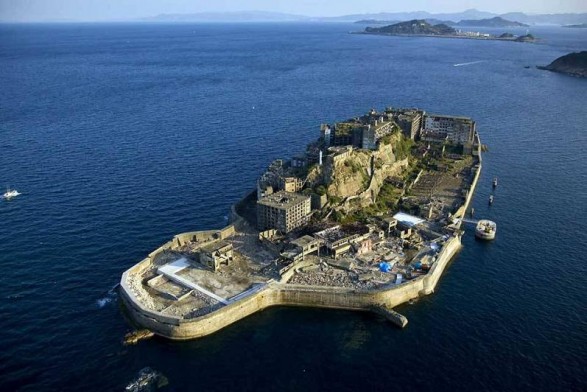 At its peak, the island population reached 5,259, but as in the 1960's petroleum replaced the coal and consequentially coal mines began to shut down all over Japan, the Battleship Island was no exception. The official closing of the mine was announced in 1974. Travel to Hashima was again possible 35-years after the closure, on April 22, 2009. Today the Hashima is an abandoned ghost town full of interesting ruins, bringing the visitors back in times when Japan began its quest to become an industrial superpower.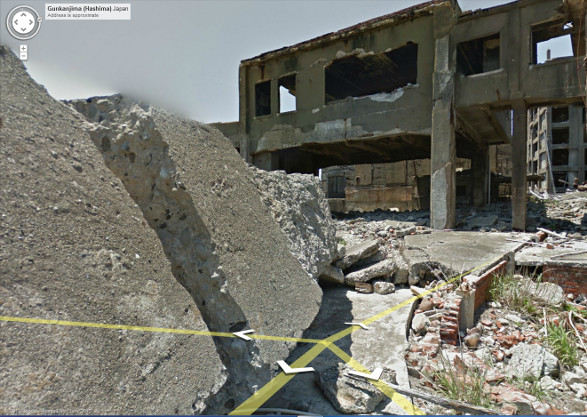 Again thanks to Google, you can visit the Battleship Island with the awesome Google Street View service and what you are about to see would not be possible even if you were traveling to the actual spot, as the Google guys got the access to the areas otherwise restricted to public.



To explore the mighty interesting Hashima island, that also served as an inspiration for the lair of the Raoul Silva - the bad guy in the 2012 James Bond movie Skyfall, don't hesitate any further and click here.
| | |
| --- | --- |
| | published: mat (28th Jun 2013, 11:35 AM) |