The maker of the arguably first successful mass market hybrid car announced another milestone in automotive industry. According to The Verge, they will start selling their very first fuel-cell car in 2015 and they will launch it on a global scale.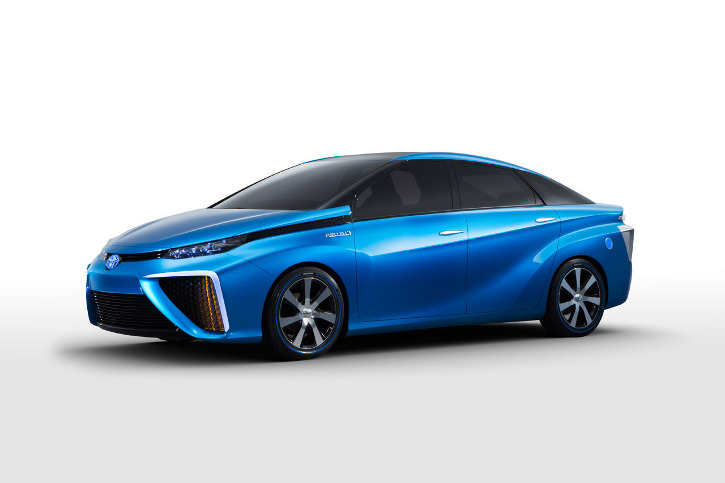 What is a fuel-cell car anyway you ask? A Fuel Cell Vehicle (FCV) or Fuel Cell Electric Vehicle (FCEV) is a type of vehicle which uses a fuel cell to power its on-board electric motor. Fuel cells in vehicles create electricity to power an electric motor, generally using hydrogen and oxygen from the air.
Fuel cells have been around for a while now, and Toyota certainly isn't the first ever car rocking the fuel-cell technology, there have been some notable releases from the automotive companies such as BMW, Mercedes-Benz, VW, Fiat, Hyundai, Mazda, Audi and Nissan. The thing with fuel cell powered cars is that automakeres were struggling with reaching the sufficient range on a tank, difficulties in extreme weather or lack of hydrogen refueling stations.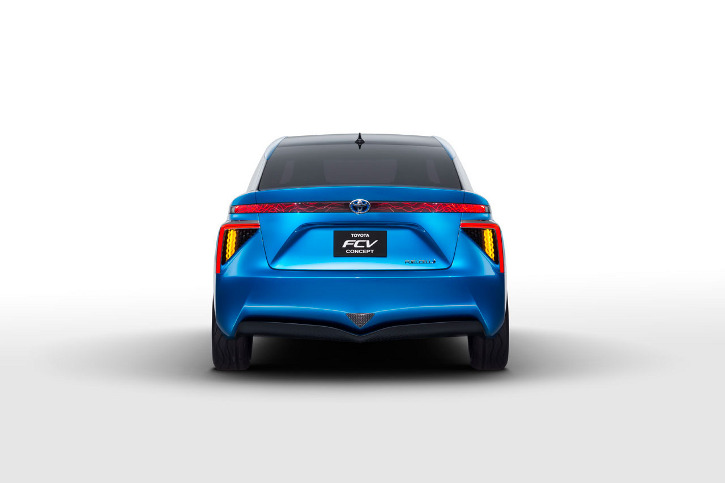 Toyota has been testing the FCV through the whole year and the car is apparently capable of reaching 300 miles (480 km) on a single tank and can be filled up in under five minutes. This means it surpasses most electric cars of today in both range and recharging time. California has also approved around $200 million for building hydrogen refueling station all over the state. It is a great start and amazing news for all the green car enthusiast, I personally cannot wait to see Toyota and cars of other brands zooming around the roads leaving behind nothing but a water vapor.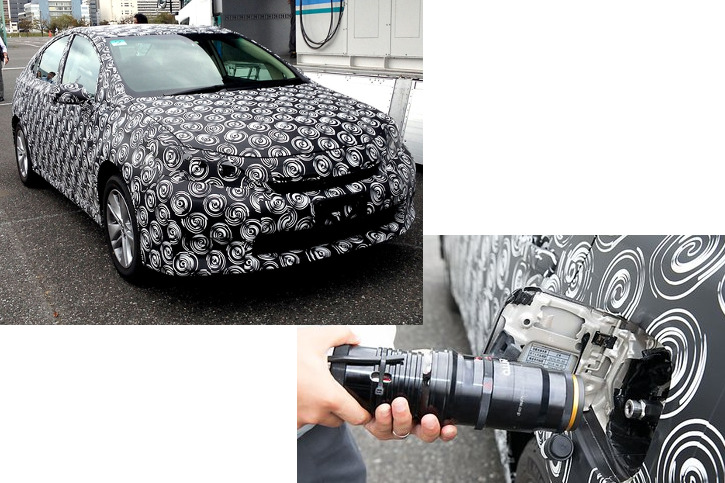 Above you can see images of a camouflaged Toyota fuel-cell car, based on the Lexus HS250h that was hitting miles all over the United States for the past year.