As you probably know, how could you not, Samsung released their newest monster of a phone, Galaxy S III. Designwise, not that revolutionary but it is still a pretty looking thing. Nice and soft curves, flat as a pancake and only 0.34 inches (8.6 mm) thin. Width: 2.8 inches (70.6 mm), Height: 5.4 inches (136.6 mm).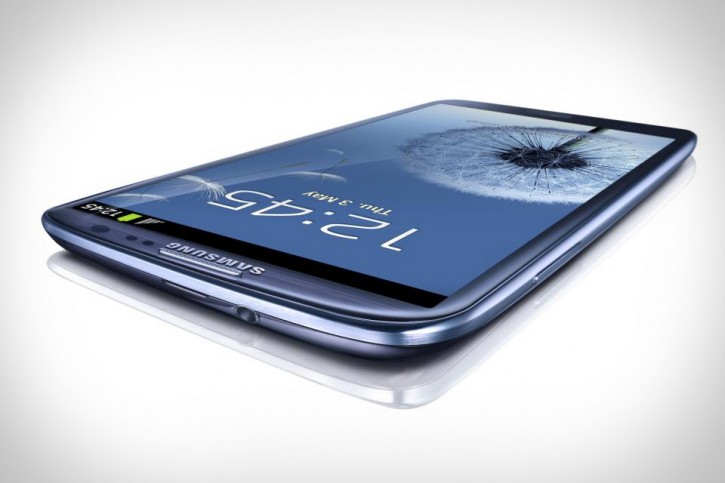 Samsung Galaxy S3 comes in two colors, pebble blue and marble white. I'm quite conservative when it comes to my phones' colors (mainly black), but I have to admit, the pebble blue version looks mighty appealing. It still has 3 buttons on front panel, the center one - home button is "physical", the other two are capacitive touch buttons and remain hidden until touched.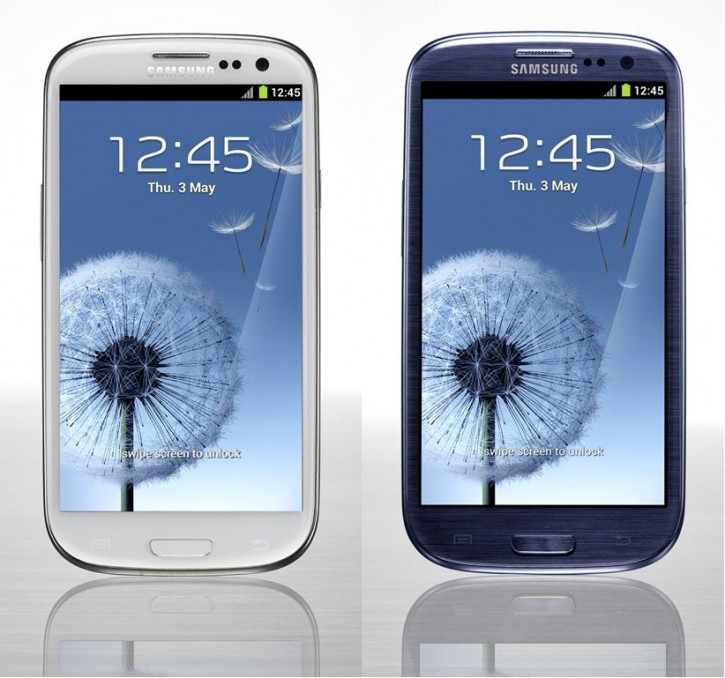 Hardware: SIII is sporting the Exynos 4 Quad processor with 1.4 GHz, 1 GB of RAM and 2.100 mAh removable battery. You will be able to choose between 16, 32 and 64 GB internal storage version. There is also a microSD slot, which these days, is becoming a rarity. You will need a micro-SIM card to fit the slot.



Screen:

a 4.8 inch HD Super AMOLED display

with pixel density density of 306 ppi (pixels per inch), screen resolution of 720 x 1280 px and Gorilla Glass 2.

Camera: 8 megapixel camera, pretty much the same as on Galaxy SII. Samsung went the other way, instead of buffing up lens and sensors, they decided to optimize camera user interface and social sharing features. Rear camera can shoot in 1080p HD mode and the front facing 1.9 megapixel camera is able to capture videos at 720p HD mode.



Software:

Android 4.0.4 (Ice Cream Sandwich) and Samsung TouchWiz user interface on top. It is pretty much the same camera as on Galaxy S2, but with specific new apps and number of new gesture features. The philosophy behind the Galaxy S3 is called "Inspired by nature, designed for humans", meaning your phone comes with organic and nature inspired graphics and sounds.



Special features:





Smart Stay -

front sensor eye tracking technology, for instance when you are looking at your phone, it shouldn't lock or dim the screen.





S-Voice

- iPhone has Siri and Samsung has S-Voice. It's a voice recognition technology that enables you to literally talk to your phone and tell it what should it do next.



S-Beam

- NFC authentication and WiFi Direct connection you can use between two phones and transfer documents and with speeds up to 300 Mbps. All you need to do is touch two phones together.



Direct Call

- you have a contact you want to call on your screen, all you need to do now is bring your phone to your head and phone will dial that contact automatically, meaning you don't need to press Dial button anymore.



Dropbox

- if you register your phone, you get 50 GB of DropBox storage for free.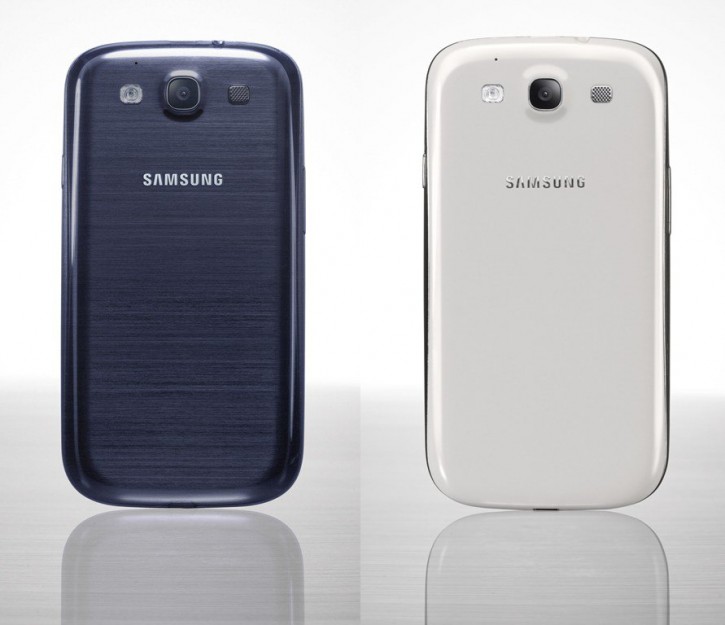 All in all a great phone, it looks like it will be more then a worthy successor of Samsung Galaxy S II and probably the best phone out there right now. Competition should come up with something really special to overshadow the mighty Samsung Galaxy S III.

Watch the Samsung Galaxy S III hands-on video: